There are a number of online video streaming services popping up every now and then, with great content for users to binge watch. In fact binge watching is one of the hottest trends that have been developed in the last few of years. With the advent of smart phones and tablets the screen time has been sufficiently increased. This is because now watching television does not require you to be sitting on a couch in your home.
You can watch your favorite content on the go. Be it your daily commute, long airplane flights, in waiting rooms for doctors, train station, airport lounges etc. In fact whenever a person has few spare minutes, he or she prefers to spend it in front of the screens whether to catch up on their favorite show or just to check the messages.
Due to increase in screen time, there has been an explosive amount of content available online so people are never short to stuff to watch. At first most of the content was available as pirated copies. Illegal websites had latest episodes of your favorite shows and movies so people who cannot access the content in legal way tried to get it illegally. Torrents played an important role in this video piracy. For the last many years people made celebrities and local heroes endorse viewing of legal content and say no to piracy. There were many crackdowns on piracy websites or webpages that featured illegal content. However the video pirates were too diligent and where one video was deleted several others popped up. And in the large web of internet, it was very difficult to get the track of piracy hubs.
read more on entertainment Blockbuster movies releasing in summer 2017
So as it become more and more clear that people liked to watch their favorite shows online at the time suitable to them, so legal and paid video streaming services started getting popular. In order to motivate people to pay rather than watch online on a piracy webpage there were definite perks available on payments. The quality of the content was excellent, there were very seldom or no broken links, you do not need to click a thousand inter links (that paid the piracy websites by increasing the number of clicks.) to get to the real content. Also on piracy site there is always a very risk of getting viruses and malware attached to your system and corrupt your devices.
Legally paid online streaming saves you from all these hassles. It is clean, provides you what is promised and you don't have to be jittery about every click you make thinking it will attach malware to your system. In illegal content there are always R rated ads popping up on every corner of the screen. You cannot even dream of letting your toddler watch a pirated animated movie because there is a huge risk that if an ad pops up and you click on it, it will lead your child to a porn site. To save yourself the hassle of keeping a continuous watch, paid services are great.
Here you know the complete pool of content and are sure your child, even if watching unmonitored cannot go to some page you do not want him to go. Also there are kids and family mode in all paid video on demand streaming services that you can put your device on.
Here are some of the top online video streaming services site and the list of services that provide.
Netflix
One of the pioneers of online video streaming, this one is by far the best online service available. There is humungously huge collection of videos, documentaries, movies, cartoons and TV shows in one location available. Also there is no shortage of Netflix's original content too as it has become a producer and distributor of shows, along with the video service. Netflix provides unlimited streaming of TV shows, movies, comedy specials and original programming (including Orange Is the New Black, Stranger things, House of Cards and the fourth season of Arrested Development) for monthly subscription fee. No other service has yet given Netflix an honest-to-goodness run for its money in terms of selection, quality and performance consistency. You can even create up to five different profiles on a single account to make sure that your favorite content doesn't mess up recommendations for your friends and loved ones.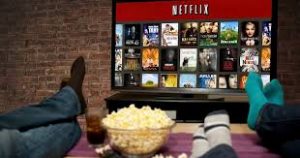 Netflix does not cost much too. Its starting package is at 7.99$, with one month of free trial. You can also upgrade to 9.99$ and 11.99$ for premium. You can get five screens on premium subscription and 2 on normal. With continuous video streaming without ads, you can enjoy the best streaming experience with Netflix. Once started as a DVD rental service, Netflix has become a huge entertainment site with thousands from subscriptions from around the globe. It has become a part of popular culture and terms like Netflix and Chill has become a popular slang in everyday life. Other video streaming services are its predecessors but the library of Netflix is the greatest. Although there is one problem that the content is replaced with new stuff often. While this benefits Netflix as user is under pressure to watch the video as soon as possible before it is replaced. Visit Netflix to know more about this service.
Amazon Prime Video online video streaming services
The only service that is coming to close to match the content and quality of Netflix is Amazon Prime Video. It offers services that are quite similar to Netflix. It started in 2006 as a TV show or movie rental or purchase service and expanded to include prime subscriptions that included unlimited monthly access to the prime content that consists of a large number of movies and TV shows.
Like Netflix, amazon prime also produces its own original content recently Amazon Prime's latest series Transparent won a major awards and it became the first series from the online video streaming services to win an award. After that critics started taking original content from streaming services seriously.
One drawback of amazon prime is that there is no monthly subscription. There is an annual fee of 99$. This is great drawback because people are readier to buy smaller package than bigger packages.
Hulu online video streaming services
According to Hulu's official blog page, the meaning of the word is
In Mandarin, Hulu has two interesting meanings, each highly relevant to our mission. The primary meaning interested us because it is used in an ancient Chinese proverb that describes the Hulu as the holder of precious things. It literally translates to "gourd", and in ancient times, the Hulu was hollowed out and used to hold precious things. The secondary meaning is "interactive recording". We saw both definitions as appropriate bookends and highly relevant to the mission of Hulu.
Although some people have problems and issues with Hulu but it is still among the top when it comes to online video streaming. If you want to keep current with the latest TV shows but don't feel like investing in a cable subscription or an HD antenna, Hulu is the best solution. This service provides access to most major network shows (aside from CBS' programs) and a handful of cable shows the day after they air. It also lets subscribers access a show's current season — or often all of the program's seasons. In addition, the service hosts a number of original shows (including joint ventures with the BBC, like The Wrong Mans and season 4 of The Thick of It), a selection of offbeat movies and a surprising amount of classic anime series. Even with a paid subscription, you have to sit through commercials, but far fewer than if you watched the same shows on cable. It is available in many countries of the world. There is
HBO Now Online video streaming services
HBO now rose to fame after the groundbreaking Game of thrones and The Soparanos series. The network's content has been available online for awhile now via HBO GO, but you need a pay TV login to watch. HBO GO doesn't have any concurrent stream restrictions, so password sharing is widespread. Still, you have to find someone who's willing to share a login so you can watch Game of Thrones. The subscription of HBO Now is at 14.99$ per month. It is the online only version of HBO Go. Episodes appear online several minutes before they go live on TV. And when there is a TV show like Game of thrones in question people are ready to pay more to online video streaming services to watch it sooner than everyone else.
read more Game of thrones season 7 premiere date announced
There are some of the top online video on demand service providers. Although the movie content gets similar on various services, there are features in every service provider that might interest specific viewers.
Do you have a subscription for an online video on demand streaming service.